The art of retail sales: 6 best practices to be a great retail salesperson
---
Posted on Wednesday, September 16th, 2015
---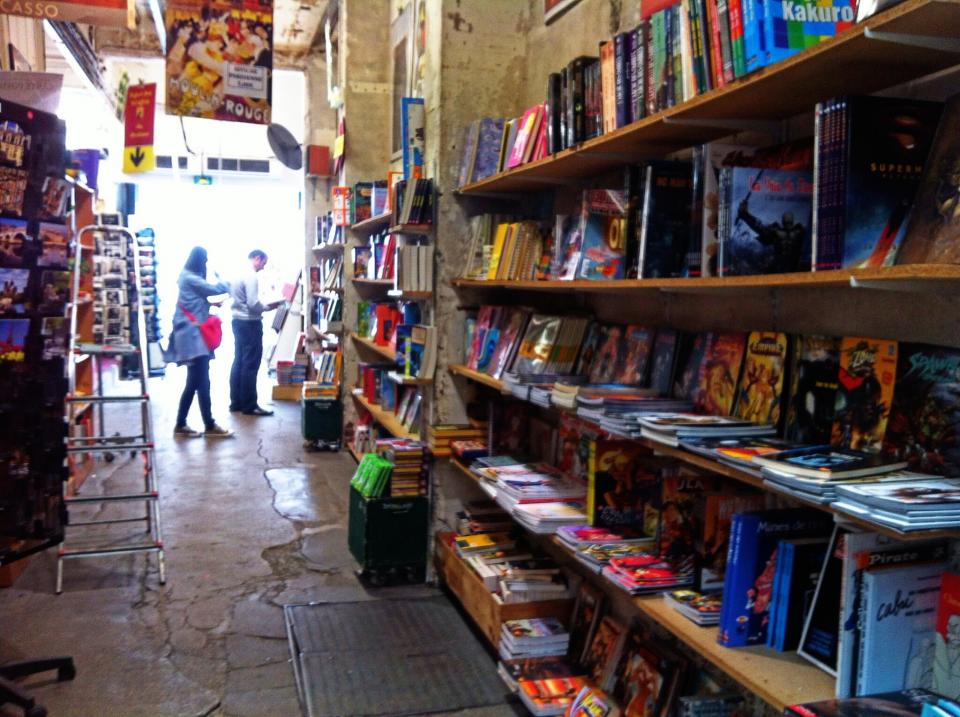 ---
You may have come across amazing salespeople who can sell products or services like there is no tomorrow. However, you need to ask yourself how they developed their technique. The art of retail sales does not just come instinctively but it is a skill that can be developed over time. Here's a look at the best practices to be a great salesperson:
Be honest
Be honest with your customers. There are many customers who are savvy enough to spot when a salesperson is trying to swindle them. As long as you are honest, they are likely to trust you, which in turn will increase your chances of success in closing the sale. On the other hand, overstating the value of your service or product is a complete no-no. Moreover, it would be wise for you to avoid glossing over potential shortcomings.
Dishonesty will not only hurt your business but your reputation as well. Eventually, people will leave without buying anything at all. This means even though you are uncertain or unsure, you do not necessarily need to shrug your shoulders in defeat. You can instead be proactive and inform your customer you will get back to them with the information they need.
In today's world customers come to shops knowing what they want and having checked online reviews, product features and what the fair price should be. Often times the salesperson has to acknowledge the customer preparation and support providing insight as a trusted advisor.
Learn from your mistakes and successes
As a salesperson, you never stop learning even when you are done with your training. The process continues simply because the profession demands you to be a student of behavior. You need to delve deeper into the psyche of your target audience and figure out why particular customers did not or did buy from you. But that is not all, as you also need to see how doing things differently helps. The only way you can be a great salesperson is treating each customer as an opportunity for you to learn which strategies work and which don't, and then using what you have learned to improve sales.
Be willing to go the extra mile
Perseverance pays off even when you work as a salesperson. You have to ensure you are not pushy. Yet, you have to be diligent with your follow-ups regardless of whether it is pre-sale or after-sale. The idea is to show your customers you are willing to go the extra mile. As long as you show them you care, they are likely to trust you and stay loyal to your brand. There are many retailers out there that do not care about what their customers think or what they need, and this leaves them at a disadvantage. All in all, it is safe to say making personalized contacts will go a long way for you. Additionally, there is no harm in 'wooing' your customers either, but being forthright and honest is a must.
Don't act desperately
No matter how badly you need the sale, you have to avoid harassing your customers. Remember, you are selling something that will improve your customer's life, and your attitude should reflect this. The customer needs to feel as though they are being helped instead of being sold a product.
Remember that people like interacting with successful people. Never beg to close a deal and be ready to politely walk away from a deal if customers don't act fairly. Your credibility will benefit from this behavior and more business will come to you.
Sell value rather than the product itself
The best salespeople can convince customers to buy products or services they do not need, which is not necessarily a good thing. You have to set yourself apart and this is possible by providing value to your customers. Instead of being pushy and trying to close the sale as quickly as possible, focus on the benefits the product or service offers and how it will improve the customers' lives. If, instead, you misstate the features and uses of the product, the customers will consider you a sham and won't be willing to buy from you. Eventually, you will end up losing their trust.
If you are selling things that do not benefit the customer, the reputation of your business will suffer. The best salespeople understand the importance of building trust and explain how the product is unique and highlight its features. As long as you give the customer a reason to buy, you will be able to increase your sales in no time.
Great salespeople never shoot on the competition, but differentiate their products from alternative offerings focusing on additional value that they can generate for the customer.
Build rapport and trust
Remember that people buy from people. It's a matter of letting the chemistry work for you. Show interest; connect with your customer on a personal level. You can start by finding common ground and build a rapport with them. This is referred to as the 'Window of Contact' and should help you deal with your customers effectively. There is no script or formula to it. You have to acknowledge the person in front of you and be friendly rather than behaving like a robot. Sympathy and empathy in this regard can make all the difference in the world. If successful, it is obvious your new friend will not shop elsewhere.
These are some of the best practices to be a great retail salesperson. As you can see, it is all about keeping things simple, acting with integrity and considering the needs of your customers.
At Fellettis, we are always passionate to bring the latest trends and help sales organizations to achieve success. Leverage white-papers on our blog and Contact Us to see how we can help you take your team to the next level.
---