The importance of setting Clear Expectations
---
Posted on Friday, July 17th, 2015
---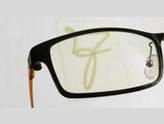 ---
During my conversations with sales leaders and entrepreneurs, one of the recurring topics that we discuss is the need for setting Clear Expectations about what people are required to do once they start working for us.
How often during interviews, we ignore to mention aspects of our job that can be potential deal breakers, only because we got used to accept them in our life? This is one of the mistakes that cost organizations thousands of dollars in wasted training, missed performance and damage to the brand.
Explaining how our employees are measured, what is required of them to be successful as well as how the best day and the worst day at work look like, can be very simple, provides clarity and prepares new members of the team for what's ahead.
One important aspect of Clarity is that, by setting right expectations, leaders have a lot more leverage in the relationship with their Employees. Through clarity, we build trust and create a predictable environment in which our team can compete, overachieve and succeed.
During our interviews, we want to excite our candidates about the opportunity, but it's always important to align their expectation. To do that, it's recommended to follow these 3 steps:
1- Before the recruitment process starts, write down:
How the worst day and the best day at work look like;
How I measure my team and what I need to see to be able to endorse their career progression;
Description of the challenge coming with the role advertised and support provided;
2- During the interview, share the 3 minutes summary of step 1;
3- Ask the candidate for a feedback and confirmation that there is still interest in the role;
Step 3 usually ends mentioning the level of support provided that allows us to bring the energy up again and move to other aspects of the interview.
When I started implementing this "Clarity"/"Expectation setting" part of the interview, I have seen improved trust, higher level of activity in new hires and generally better performance.
Good luck hunting for talent and please keep sharing stories about Expectations setting with new hires!
---